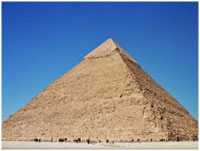 Be it for submitting course work, compiling and testing programs, or learning the basics of operating systems, most of the CS courses require that you establish an ssh session a CS course server at some time during the semester. Course servers can be accessed from home via SSH after connecting with the universities VPN client.
To connect to course servers after connecting with the universities Cisco VPN client, you will need an ssh client. Mac OS X and Linux both have native ssh clients but for Windows, we recommend PuTTy, available here. Updated versions of Windows 10 will include a builtin SSH client that is accessible from the Windows Command Prompt. It will probably also be helpful to install a graphical sftp or scp client in order to transfer files to and from course servers. Fugu is one such client for OS X and WinSCP is a nice one for Windows.
Instructors will provide you the necessary details to connect to your course servers for your specific courses.
The VPN client like your email and bblearn will require 2-factor authentication to be set up. Please have your device ready when connecting with the VPN client.